About Skyware Global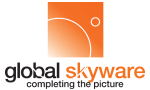 Raven Group, ASC Signal DBS/DTH/VSAT, & Skyware Radio Systems GmbH have recently merged to form SKYWARE GLOBAL.

One of the largest design/manufacturers of antenna systems, a VSAT and DTH powerhouse, and one of the most established satellite engineering groups in the world have all joined forces to become the first global provider of complete ODU systems.

From the roots of the firstChannel Master antenna in 1949 to the World's only supplier with a wide range of antennas and outdoor electronics (DTH,Consumer Broadband, VSAT, Enterprise) covering all satellite bands from C to Ka.

The cornerstone of SKYWARE's success is the technological capabilities of the Research and Development Group. With world-renown engineers in their Antenna Systems Design Group and their accomplished electronics engineering group based in Germany, they are continuing to grow our resources to deliver complete solutions to our most demanding customers.