V-SAT Antennas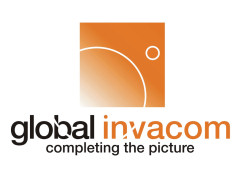 Global Skyware offers a complete line of receive-transmit VSAT antennas and receive-only commercial quality antennas in sizes from 69cm to 2.4 meters. These antennas are available with a variety of C-Band and Ku-Band feed and feed support configurations.
The antenna feed support classification is based upon RF electronic equipment weight allowance at the feedhorn.
Class I: Accommodates 2.0 kg / 4.5 lb. for BUC and LNB or 2.2 kg / 4.8 lb. for Transceiver
Class II: Accommodates 3.6 kg / 8 lb. for BUC and LNB
Class III: Accommodates 11 kg / 25 lb. for BUC and LNB
Type approved models are available for INTELSAT®, Eutelsat, AsiaSat and many other international satellite platforms.