Telsat Company Profile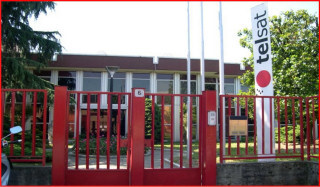 "A World for Telecommunications"
is the right definition for our company, which is present in the international market since 1998. Initially, considered just as an exclusive distributor of high quality equipment and accessories, produced by some of the best manufacturers in the broadcast world,
Telsat
has always concentrated its energies on creating one "Excellent Team" of very skilled Professionals, having the capabilities to design and realize fully integrated Radio & TV networks (Analog and Digital).
Telsat
has achieved its important goals also with the collaboration of important Partners such as
CommScope
,
Plisch
,
Spinner
,
Kathrein Broadcast
,
Elber
and
Neetra
, which all are operating in the broadcast and telecommunications & science technologies fields.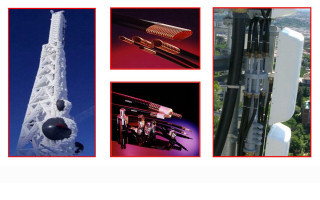 Telsat
owns a brilliant Technical Department where its Members manage Innovative and Strategic Activity Areas, such as Station Engineering, Complex Area Coverage Analysis, Network Planning, Designing, Realization and Installation of Elaborated Radio and TV Antenna Systems (
Telsat
is one of the most important Italian Antenna Systems Manufacturers), Provision of Complete Turnkey Solutions for Broadcast Systems and Highly Specialized Technical Support for Assistance and Training.
Nowadays Telsat is an important PLISCH shareholder and proudly plays the important role of official representative of this brand in many Countries in the world, including the US Market.
Telsat and PLISCH have the same CEO.

As of June 2016,
Telsat
has started marketing activities as FM Transmitters Manufacturer, introducing a full range of products with the
marKoni
line comprised of MKRT models, with a range of 50W to 40000 Watt, available in single drive, dual drive or N+1 configuration for the maximum redundancy level.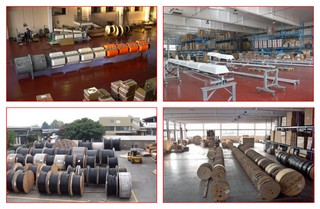 An equipped warehouse, together with highly equipped laboratories for testing and commissioning make
Telsat
your ideal partner to provide and design professional systems for telecommunication and broadcasting.
Telsat has its headquarters in Paderno Dugnano – Milan – Italy with a total area of 12,000 m² (Warehouse 5,000 m² - Laboratories 800 m² - Offices 1,000 m²).